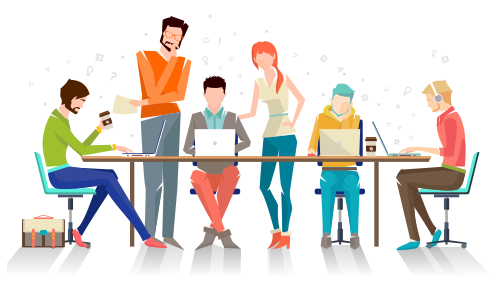 BIS-SOFT LLC is the 1st company in Ukraine to create analytical, information and communication systems and web services for SMART CITY.
Since 2009, our group of companies specializes in creating smart services focused on efficiency, automation, standardization of management processes of executive authorities, local governments and enterprises of various forms of ownership, building analytical information systems, software hardware complexes, as well as the creation of effective information and communication channels. We are authors and developers of software and hardware, web services, electronic equipment.
Our task is not only to develop a web service or information system, our goal is to create, implement and teach to effectively use all new opportunities, so the company "BIS-SOFT" includes:
development department;
consulting and implementation department;
technical support department.
BIS-SOFT specialists have extensive experience in implementing more than 700 projects together with local governments and executive authorities.
Our services work in every region of Ukraine: in regional councils, regional and district state administrations, central executive bodies, 170 large and small cities of Ukraine , united territorial communities, industrial enterprises, heating companies. , water supply companies, businesses, more than 22,000 individual facilities .
In addition, BIS-SOFT LLC has the competence and experience to cooperate with international organizations such as UNDP Ukraine (UNDP), Deutsche Gesellschaft fuer Internationale Zusammenarbeit / GIZ, USAID and other international institutions with which it has been created a number of projects in the field of automation, informatization for central executive bodies, local governments, as well as implemented energy management and energy monitoring systems, trained specialists, developed and provided the necessary technical and other documentation for several hundred budget and state-owned facilities.
The number of employees of BIS-SOFT LLC is 62 specialists who have the appropriate qualifications, have the necessary knowledge and experience, which allows the company to provide quality services in accordance with customer requirements.